More than just a great city, New York is a collection of spectacular, standout neighborhoods. Which one will you choose?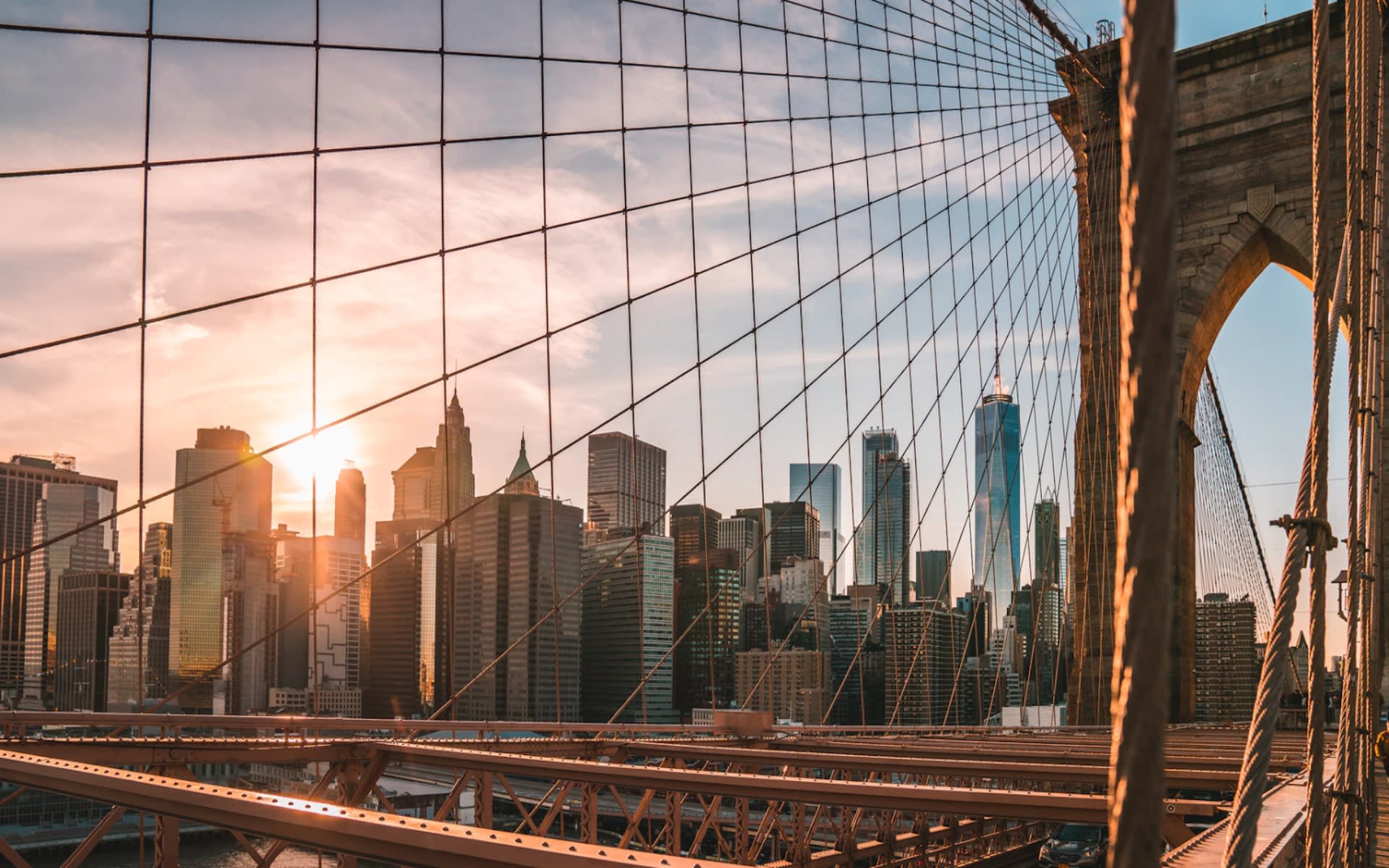 Times Square. 1 World Trade Center. The Empire State Building. The Statue of Liberty.

Iconic landmarks all, and just a few of the hundreds of celebrated spots that make New York City one of the greatest cities on earth.

However, more than just towering skyscrapers, symbols of freedom, and trendy hotspots to see and be seen, New York is nothing without its neighborhoods.

Across the city's five boroughs, there are over 300 distinct neighborhoods. Forty-five are in Manhattan.

Given the numbers, it might seem that any search for luxury New York City housing is a daunting and overwhelming affair.

Yes, posh, upscale accommodations are around every corner of Manhattan. But once you assess your wants and needs in an NYC home, luxury flats, townhomes, and condos are relatively easy to find.

The most important factor—for most, the most difficult—is finding the right environment, your perfect place to live (or work or play).

With that in mind, let's explore six of New York's most iconic and sought-after communities to determine which NYC neighborhood is right for you.




1. Gramercy Park


Who's it right for Individuals who value privacy and solitude above all else.

Gramercy Park, or simply Gramercy as the area surrounding the namesake green space is more commonly referred to, is a unique experience among Manhattan neighborhoods—it's the only one in the borough with a private park.
Its origins trace back to the early 1830s, where residents whose homes directly bordered the park had private access to its two immaculately manicured acres. The arrangement continues to this day.

Should you buy into one of the structures immediately adjacent to the park itself, in return for a yearly assessment of $7,500, you are provided two keys to the park (each one numbered and coded). Arguably, the keys and the park they access are one of the most sought-after amenities in the city.

More than just the park itself, though, Gramercy is a highly desirable community to call home. Greek and Gothic Revival and Italian architecture help color the neighborhood with a decidedly old-world aesthetic.

Though its location east of the Flatiron District shields it from more hectic elements of the city, Union Square, Washington Square Park, NYU, and the Empire State Building all remain within walking distance.
2. Greenwich Village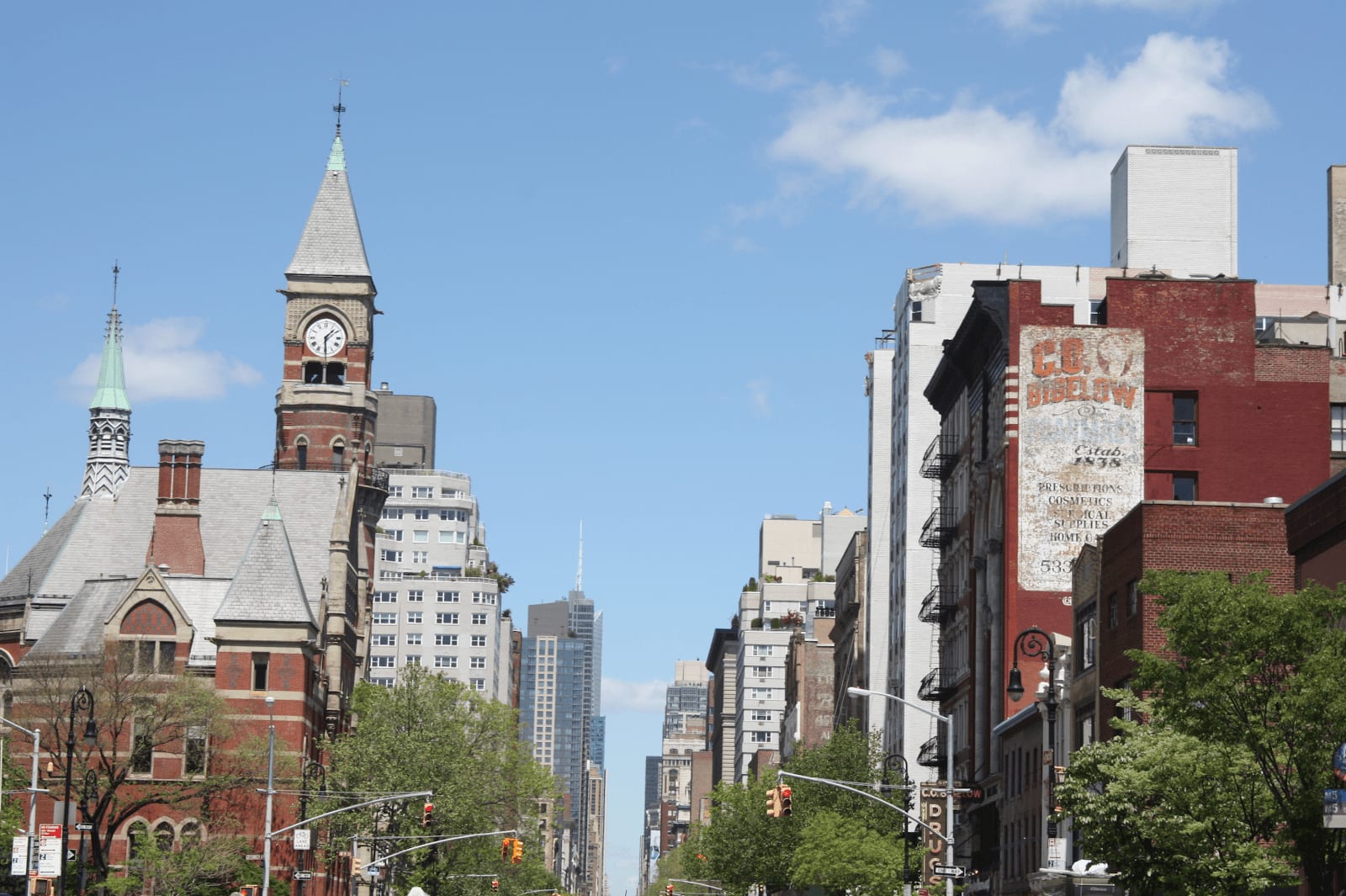 Who's it right for: Anyone who values the creative arts and immersion within a rich cultural scene.

Greenwich Village is a hive of activity, even from its earliest days. The nearly 10-acre Washington Square Park sits at its heart. The highly celebrated NYU—New York University—covers 230-acres in the community's southeastern corner. The neighborhood itself borders some of New York's trendiest, most upscale neighborhoods, including The Flatiron District, East and West Villages, and SoHo.

Even with those influences, and many more beyond, Greenwich Village possesses an identity all its own. It's a singular cultural hub.

Long known as a bohemian melting pot, Greenwich Village was home to the country's first racially integrated nightclub, Cafe Society. It later played a pivotal role in the gay rights movement and is home to the National Historic Landmark The Stonewall Inn.

The creative community here is also one of the city's best and might very well prove to be one of the top such neighborhoods in the entire country. You'll find many Off- and Off-Off-Broadway theaters here (the latter got its start in Greenwich Village).

Among the area's numerous housing options—townhomes, walkups, and mid-and high-rise options—are eclectic restaurants, bars, and popular Jazz clubs.
3. SoHo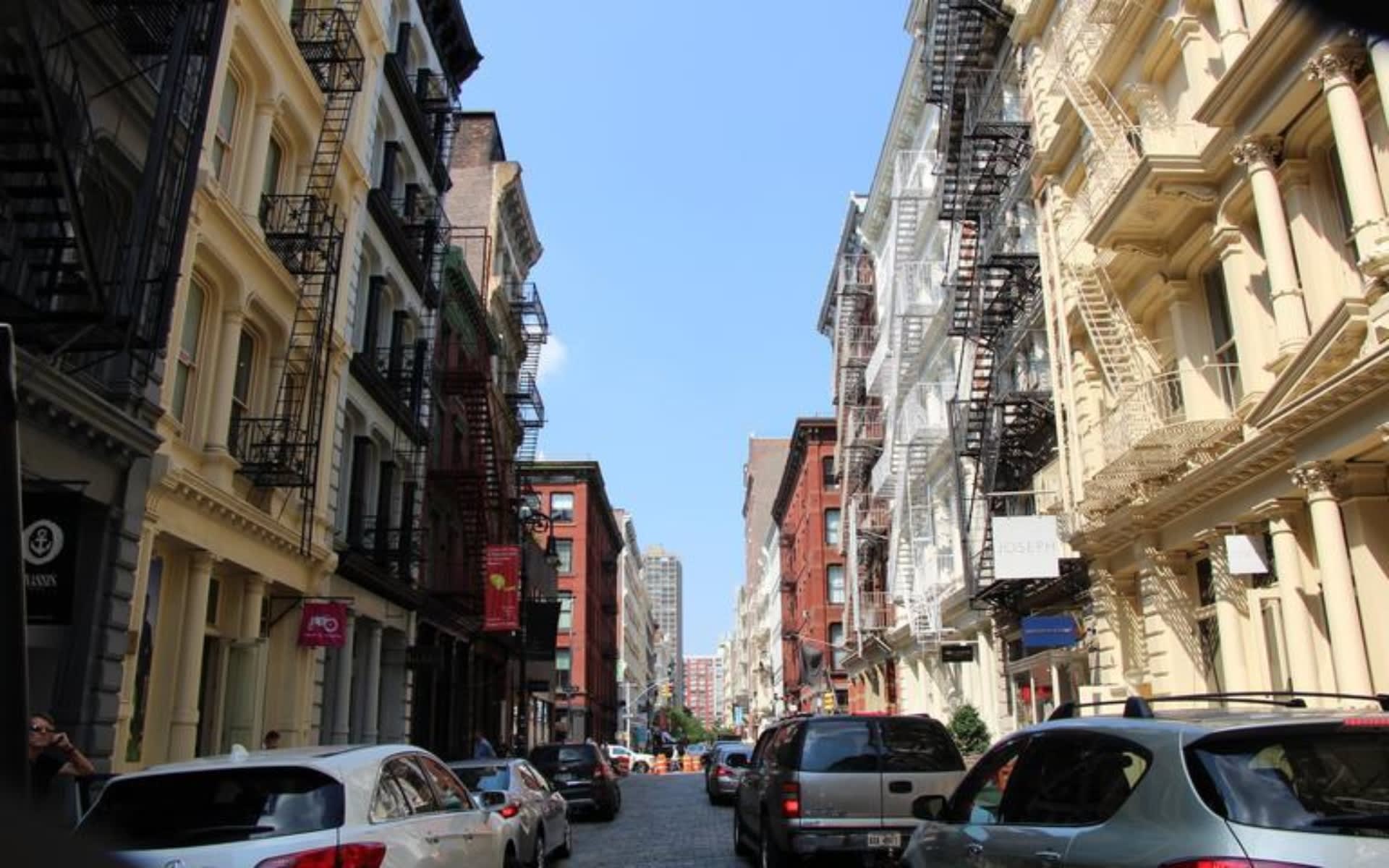 Who's it right for: Deep pockets, trend seekers, and those simply wanting to be in the middle of it all.


SoHo received its moniker in the early 1960s as an abbreviation of South of Houston Street, its northern border. From there, you're transported into one of New York's most distinctive communities—a healthy dose of history, opulence, and fashionable spots to live the glamorous life all rolled into one.

Foremost, SoHo's shopping and dining scenes have few equals—including a section of Broadway that's more known for show-stopping stores than it is musicals and plays. Upscale in every sense of the word, the flagship stores of famous name brands mingle with ultra-luxe boutique shops. The interplay proves a massive draw for out of towners, celebrities, and local fashionistas. The restaurants and bars feature some of Manhattan's most well-known and frequented establishments.

All of that flashy consumerism happens amongst side streets paved with Belgian blocks (often misidentified as cobblestone) and building architecture adorned with intricate cast-iron. The aesthetics are indeed elegant and give SoHo an aura of sophistication unmatched within the city.

As one of the city's wealthiest enclaves, housing is pricey and highly sought after. Excellent schools, including proximity to NYU, and a central location, with easy access to the whole of lower Manhattan, enhances the celebrated lifestyle.
4. The Flatiron District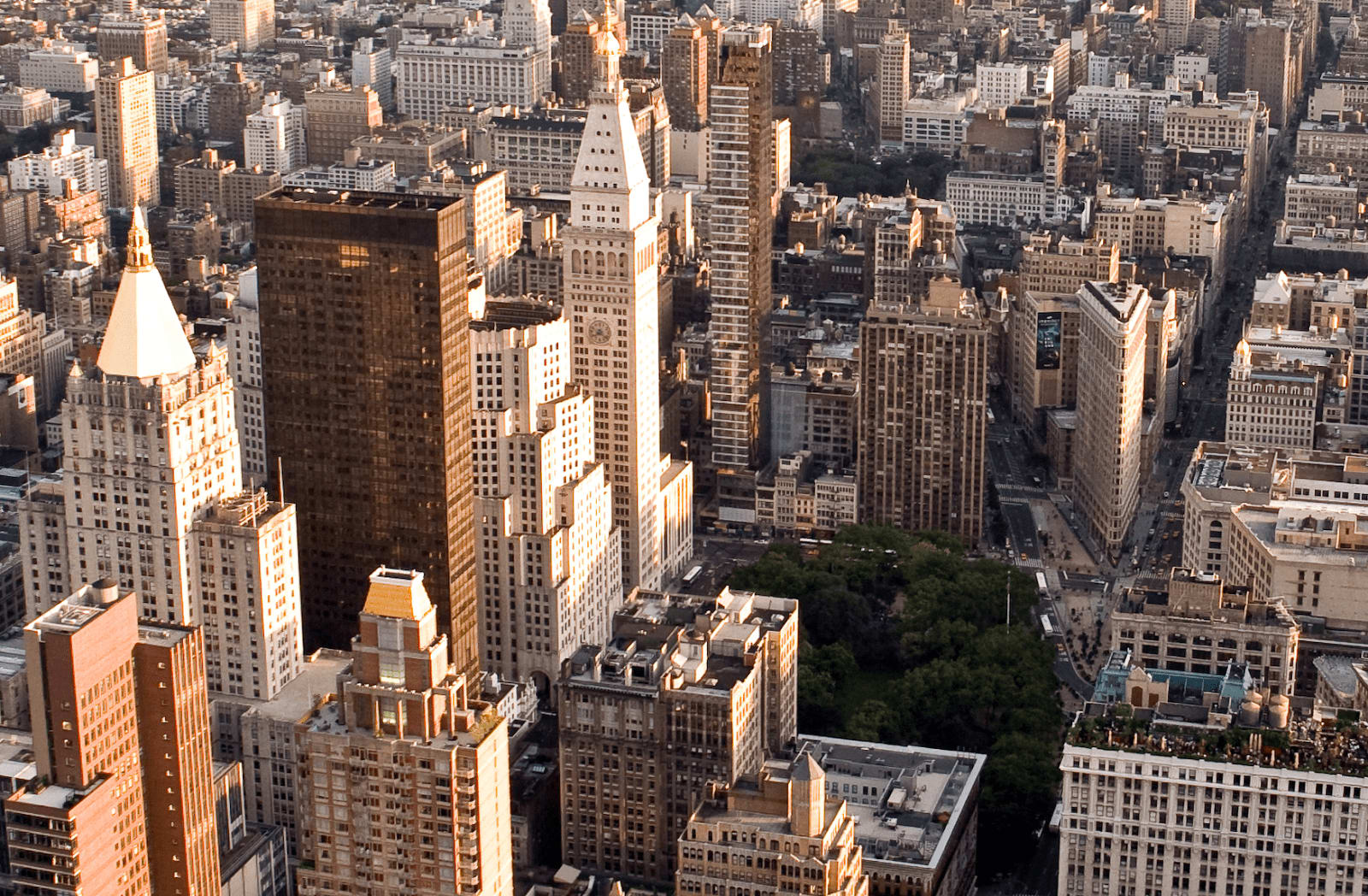 Who's it right for
Individuals, professionals, and families who like keeping their options open, with one foot in Lower Manhattan and the other in Midtown.
At one time, the Flatiron District wasn't a district at all. Better described as an outlying link to Lower Manhattan's Financial District, the area surrounding the distinctive Flatiron Building was predominantly commercial.
From toy and clothing manufacturing to a glut of photography studios and their related businesses, the area's principal claims to fame was its namesake structure (one of New York's original skyscrapers) and the adjacent Metropolitan Life Tower (at one point in the early 1900s the world's tallest building).
Since the late 1990s, the area has sprung a residential soul. The district serves as the perfect waypoint between Lower and Midtown Manhattan and a link between low-key Kips Bay and Gramercy Park to the east and Chelsea's hip, an artistic enclave in the west.
Home prices are not inexpensive but not outlandishly high. You do get plenty for your investment. Well-appointed, amenity-rich buildings are the rule, not the exception. Most are near transportation and the seven-acre Madison Square Park. The area is full of life and bustle during the day, while it retreats to a quieter, slower pace at night—the ideal urban, bedroom community.
5. Tribeca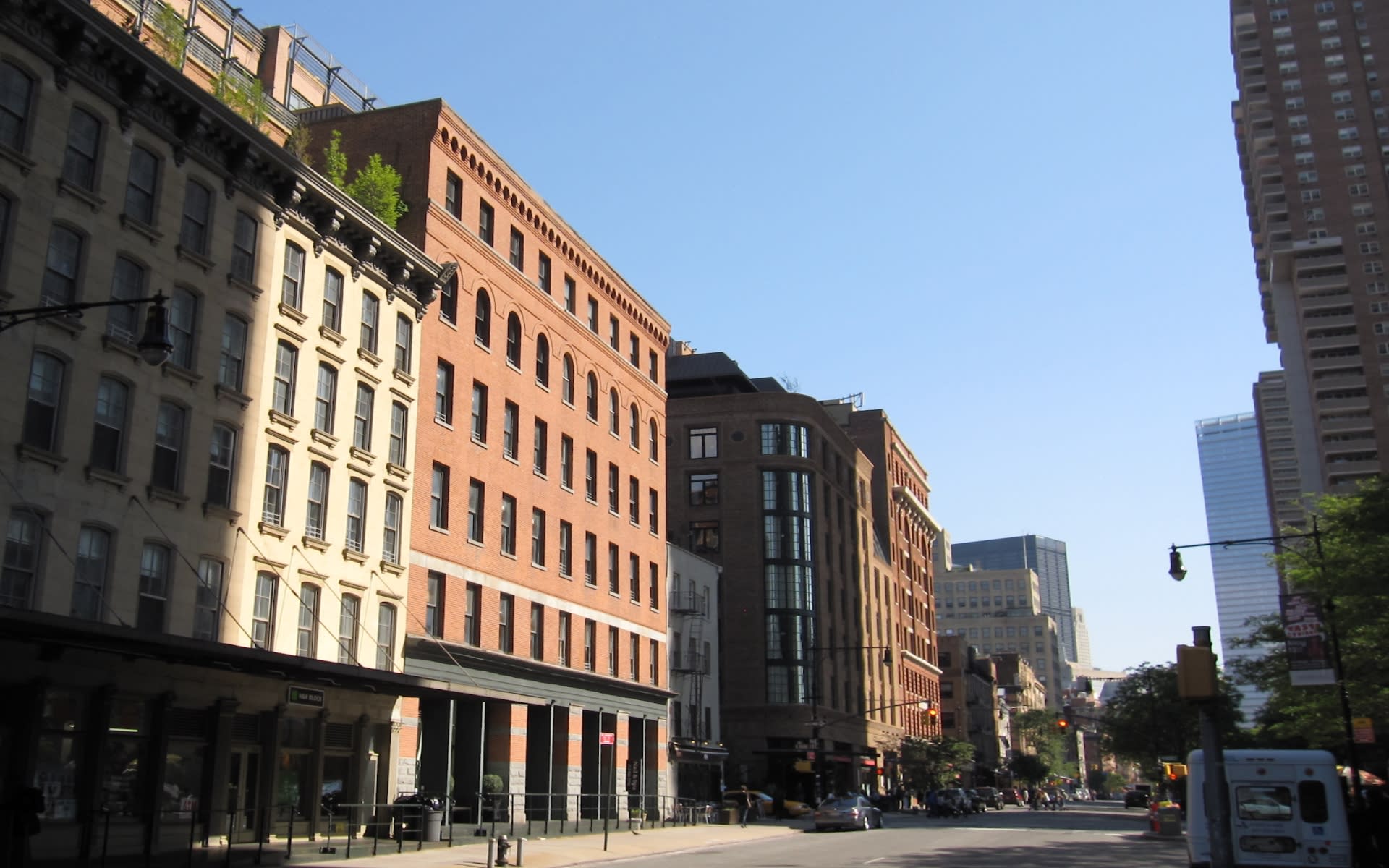 Who's it right for
: Families seeking an active lifestyle with a hip, industrial vibe.
Perhaps best known for its post-9/11 namesake film festival, Tribeca—shorthand for Triangle Below Canal Street—provides convenient access to lower Manhattan and specifically the Financial District.
The neighborhood's early development saw it as one of New York's industrial, shipping, and warehousing hubs. It remained as much from the late 1800s and into the mid-1900s. Later, those industrial buildings were converted to residential housing, pushing the area to the forefront of industrial chic, and serving as a home for fledgling artists.
That evolution from an industrial center to a creative commune took a new form after 9/11. The heart of Tribeca is less than half a mile from the World Trade Center. The events of that day had a significant impact on the burgeoning neighborhood. Recovery, thankfully, was relatively swift. Since that time, Tribeca has blossomed with hip and eclectic dining, shopping, and a close-knit sense of community.
Those with children or a penchant for an outdoor lifestyle find a lot to appreciate within Tribeca. Pier 25 juts out into the Hudson and features wide, waterfront walking paths, a playground, sand volleyball courts, a sports field, and mini-golf.
The southern end of the 4-mile long, 550-acre Hudson River Park runs nearly the entire length of Tribeca. It gives residents ideal and picturesque access to Greenwich Village and the activity-rich Pier 40 and popular Children's Museum of the Arts.
6. West Village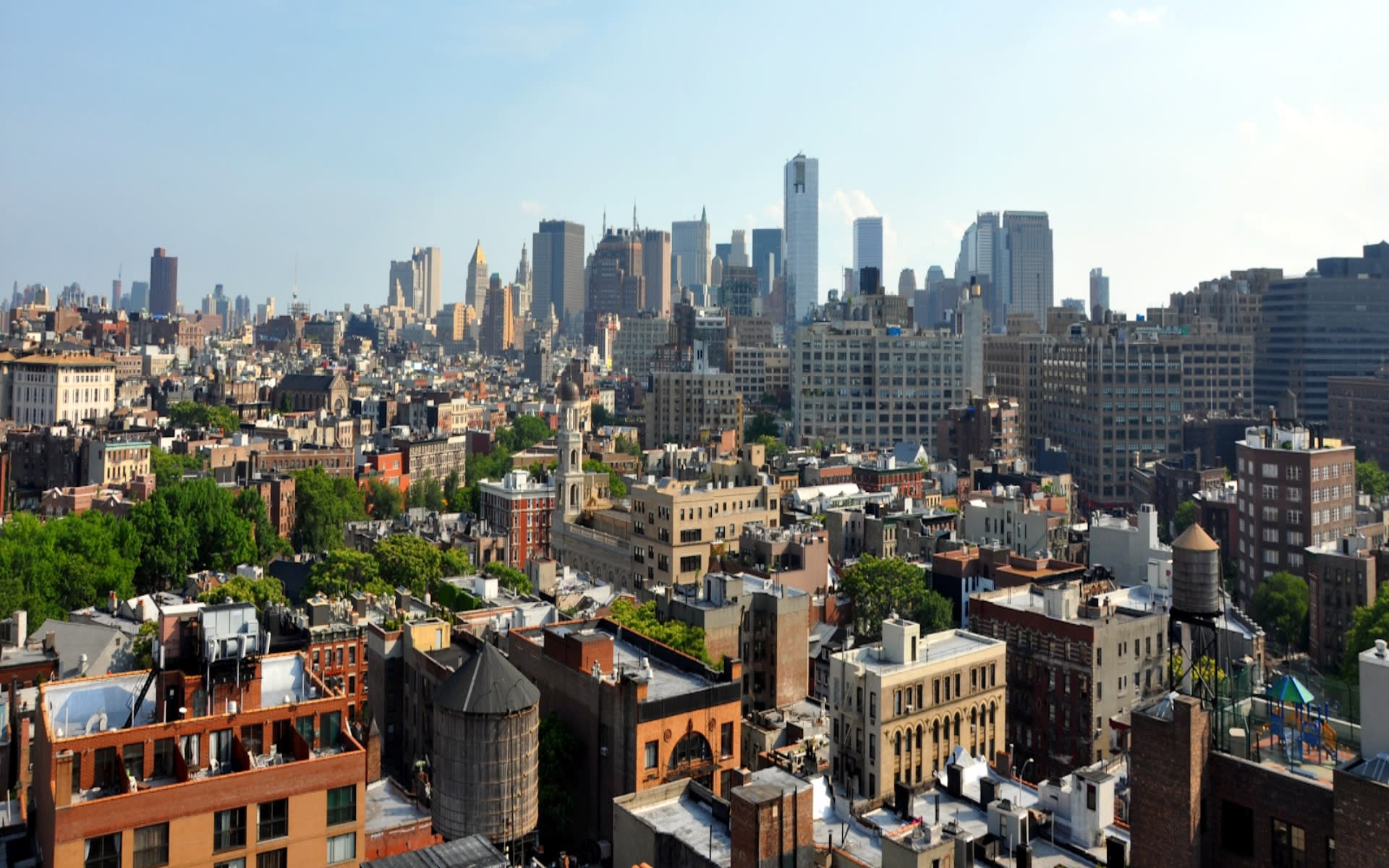 Who's it right for: Urbanities drawn to a quaint, quiet community setting, and all the comforts of NYC within arm's reach.

Finally, there's West Village. For many Manhattanites, based on aesthetics and lifestyle alone, we very well might have saved the best for last.

Arguably the most community-focused neighborhood on our list, West Village carries the feel of a self-contained hamlet. Tree-lined streets, cafes, and stately colonial Brownstones greet you at every turn. Preservation has been a key aspect of West Village's history. It helps to explain why many parts feel like a throwback to a very different, very distinctive time and place.

West Village possesses many of the same artistic, bohemian traits as its sibling Greenwich Village. In many respects, the former is a sub-neighborhood of the latter. But West Village can lay claim to a far more organic vibe.