If your decor is feeling stale or you're uninspired by your environment, consider leaning toward new trends that make their homes more unique, comfortable, and convenient for their new way of living. Do you want to update your Manhattan home this year to create a space that better suits you and your family? Consider one of these design trends when you're making plans.


1. French and Pocket Doors
New Yorkers embraced the trend of barn doors to enhance their interiors in the last decade, but their popularity began to fade in late 2020. The new trend in interior doors? French and pocket doors. French doors open outward and feature large panes of glass, letting light into rooms even when they're closed. Pocket doors are ideal for Manhattan condos, as they free up space by sliding directly into the adjacent wall.
2. Mismatched Furniture
Furniture sets, especially bedroom sets with matching bed frames and headboards, dressers, and bedside tables, have been an easy and popular way to furnish homes for decades. However, New York real estate agents are now seeing their clients move away from matching sets in favor of eclectic, unique pieces that complement each other and show off their unique tastes. Consider selecting pieces that have similar designs or colors with one statement piece to enhance your living room or master bedroom.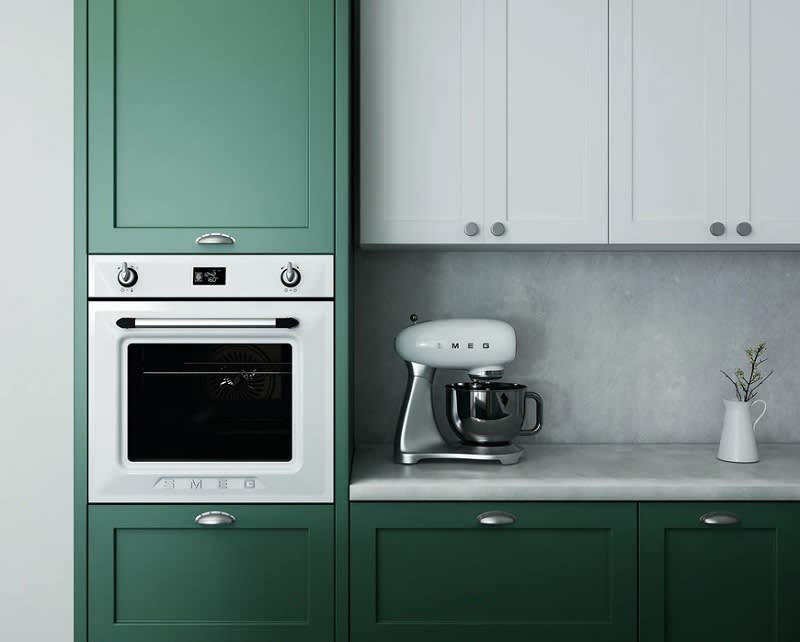 3. Colorful Kitchens
Gray has been the trendy color for kitchen cabinets and walls for the past few years, but that trend is fading. New York real estate agents and interior design professionals are seeing more vibrant, bold colors in kitchens this year. One of the most popular hues is indigo blue. Don't want an all-blue kitchen? Consider using it as an accent on trim or décor rather than painting all your walls and cabinets blue.
4. Rustic Tiling
Colorful kitchen backsplashes have been all the rage for luxury properties in New York recently. While that trend is unlikely to change anytime soon, interior design pros are seeing a shift from smooth porcelain or glass tile toward more rustic tiles with greater natural variation. Ceramic tiles like Moroccan zellige tile can be used to cover entire walls, on backsplashes behind stovetops, or added individually to set off other less expensive tilework.
5. More intimate floor plans
Sheltering in place had a dramatic effect on how families utilized their homes, and many realized that wide open floor plans were not conducive to Zoom meetings, homeschooling, and all the other in-home activities that became necessary during the pandemic. Luxury properties in New York are incorporating ways to create individual spaces, including sliding doors, large bookshelves, and reconfiguration of furniture to create cozy areas where family members can get some needed alone time.
6. Pops of Cheery Color
The Pantone colors of the year, a bright, sparkling yellow and a natural, comforting grey, work well together and are meant to create a look that is optimistic, cheerful, and dependable. Try using the grey color for walls, then popping the yellow on an interior French door or a few pieces of décor to brighten up your home and infuse it with a sense of happiness and hope. Yellow is not your favorite color? This trend can also be accomplished with a bright jewel tone like Passionate, the 2021 Color of the Year by HGTV Home.
7. Bar carts
Everyone could use a drink after the stressful year we've just experienced. And with entertaining back on the horizon, many of those with luxury homes in New York want to treat their guests to hand-crafted cocktails when they come to visit. A bar cart or drink trolley is the perfect way to maximize space and impress guests with your selection of drink options. A good drink trolley is made of bamboo, wood, or metal and features multiple shelves and wheels so you can roll it into whichever room you're entertaining in. Load it with high-end drinkware and useful bar tools, popular liquors, an array of mixers, and some final touches like coasters, cocktail napkins, and stirring straws.


8. Statement Vases
Vases aren't just for holding flowers anymore. New York real estate agents have seen their clients adding big, bold vases that transform the space this year. Oversized vases, vases with unusual shapes, and uniquely patterned vases are all going to gain popularity as the year progresses. Try adding a colorful vase in a room that is dominated by neutral colors for visual interest. It will also remind you to treat yourself to fresh flowers regularly!
9. Eco-Friendly Design
The focus on our environment and developing green habits will intensify in 2021, and design experts predict that many owners of luxury homes in New York will use the latter parts of the year to re-evaluate their carbon footprint. When it comes to interior design, this means a reduction of plastic in décor, buying recycled or second-hand pieces of furniture or décor, making or refinishing their own items, and being more selective about where they purchase their products from.
10. Natural Materials
Natural materials are taking the spotlight in 2021 when it comes to interior décor. Those who own New York real estate want to bring warmth, honesty, and comfort into their homes and are accomplishing this by using timbers, wools, linens, and other materials that age well and lend a homey feel to whatever room they are in. Materials such as sheen-textured fabrics and silk are falling off the trendy radar as homeowners attempt to create spaces that make their families and guests feel cared for and comfy.

Ready to do some updates to your home? Or have you realized that your house just doesn't fit your needs any longer, and you're ready to start looking at new luxury homes in New York? If it's time to make a change, reach out to an experienced New York real estate agent like those at Elevated Advisement for assistance.